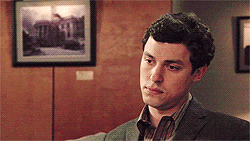 James
Personal Info
Full Name:
James Alden
Vital Statistics
Born:
1990s
Species:
Human
Hair Color:
Brown
Series Appearances
Appearances
First Appearance
Mentioned But Not Seen
Last Appearance
Only One Story
James Alden (HERI) is the older brother of Wyatt's girlfriend, Amber.
James's two younger sisters, Molly and Amber, vanished and everything changed. Despite the fact that he'd long since moved out of his parents home, they smothered him, trying to keep their one remaining child safe. He came to resent his sisters for leaving and went back and forth in his mind between desperately wanting them back safely and wishing he never heard their names, again.
James is the oldest of three children. He was a protective older brother who felt he failed when his sisters both disappeared. At the same time, his parents smothered him with attention, making him feel even more like a failure and pushing him away from his whole family. He is no longer close to any members of his family.
He is currently single. Although he dates, there is no special in his life and he has a hard time trusting.
He is nonmagical and has no powers.
In the Series
Edit
Season One
Edit
Season Two
Edit
Season Three
Edit
Season Four
Edit
Season Five
Edit
Season Six
Edit
Charmed: Heritage Avatars
Edit
John Francis Daley
Edit