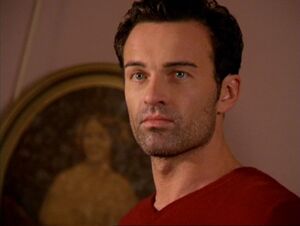 Personal Info
Full Name:
Benjamin Coleridge Turner
Vital Statistics
Species:
Demon/Human
Powers:
Various
Cole Turner decided to change one thing from the past in attempt to get Phoebe back, but did he change it for the better or worse?
Cole is the son of Benjamin and Elizabeth Turner.
He is married to Phoebe Halliwell. They have no children yet, but she is pregnant with their first.
In the Series
Edit
Charmed: Second Chances Avatars
Edit
From Charmed
Edit
Julian McMahon
Edit