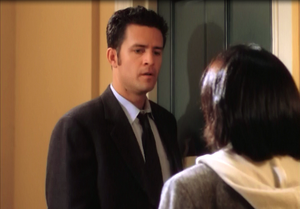 Personal Info
Full Name:
Andrew David Trudeau
Vital Statistics
Hair Color:
Brown
Series Appearances
Appearances
First Appearance
Mentioned But Not Seen
Last Appearance
Only One Story

Andy is Prue's childhood sweetheart.
Andy and Prue started dating again around the same time that Prue and her sisters found out they were witches, but after Prue cast a spell to find out how Andy would take dating a witch, she pulled away from him.
Andy is third generation police inspector.
None.
In the Story
Edit
Andy watches Prue walk away and tries to puzzle out what happened.
Missing You Avatars
Edit
From Charmed
Edit
T. W. King
Edit